Day 57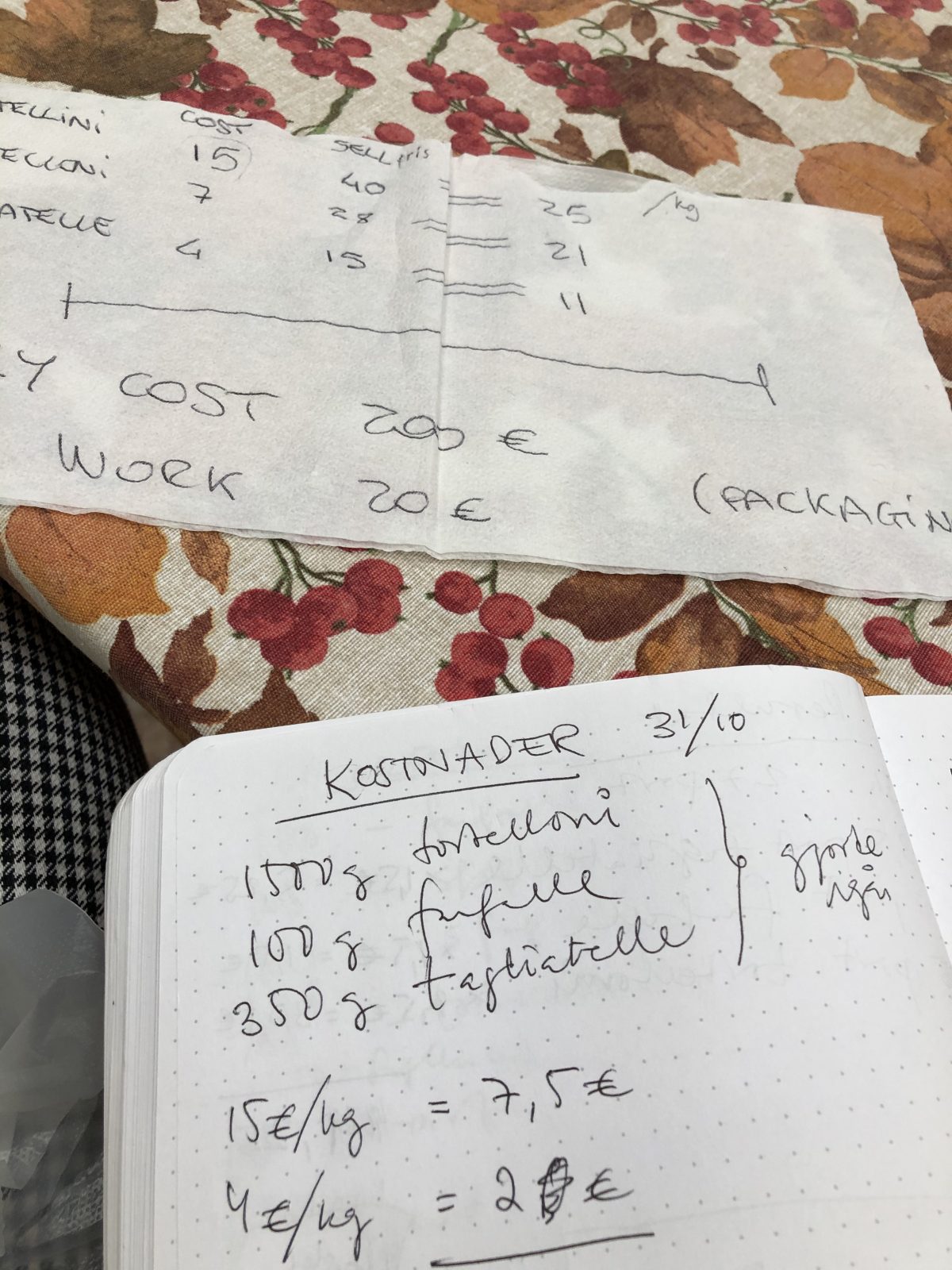 It's raining almost all the time.
It doesn't matter much to me because I have the focus on something else. But a little sad when the electricity disappeared at school and the drying cupboards stopped working, and when the hot water heater in the apartment went a little broken because it also heats the elements. But now the heat is back on.
So. Now I have calculated costs. And of course, I went back yesterday because I was working at a fairly slow pace and was looking for things part of the time because everything was in new places. I did barely two kg in five hours!
So today I accelerated and almost came up with a production that can actually pay off. All according to a template I received and which was written on a napkin. It's the kind of thing that can make me love school a little more. But also to have the opportunity to not only learn the craft, but kitchen hygiene, finances, handling of the various products. I am so grateful for all that. And because I can choose what I do from my knowledge.
Then it happened that I would never have considered; I had to make lunch. So Alessandra, Stefania and Roberto would then eat my tortelloni, boiled by me in water salted by me, at a time I decided, and then mixed with as much butter as I judged just right. I drove on, while I was cursing the whole idea.
But actually it was very good and I wouldn't complain if I got it in a restaurant. I have even begun to dare to experiment with new ways of folding a tortelloni, resizing it to work faster.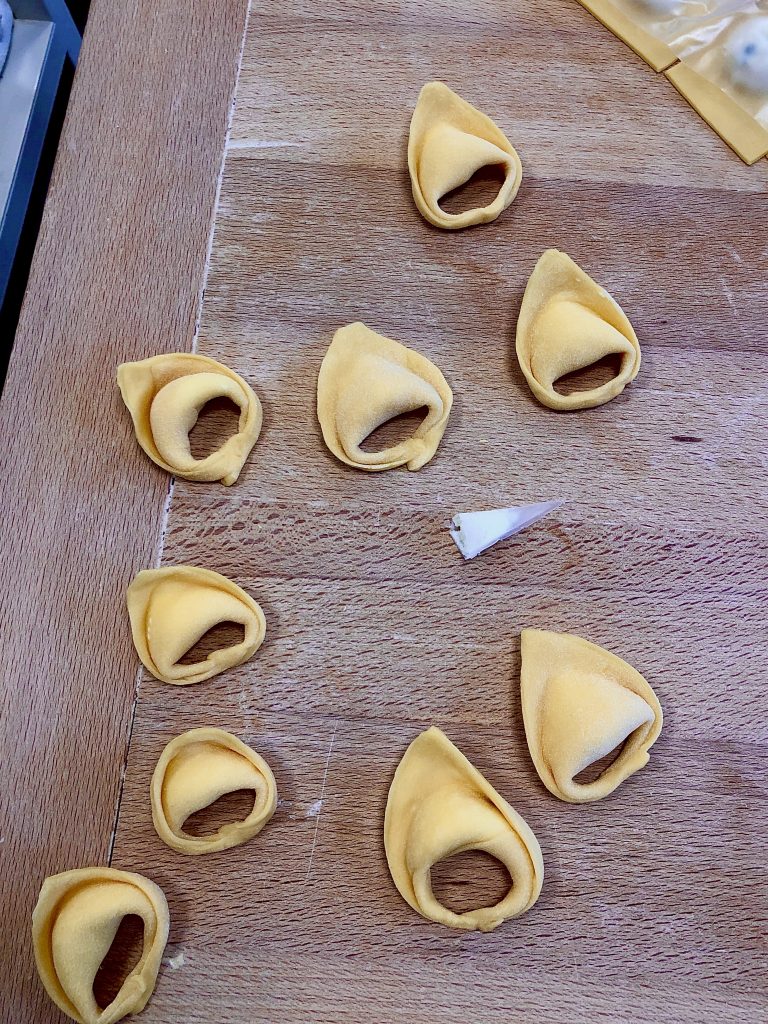 But I just don't understand why I can't get to the taste they taste here. I believe in one thing:
(Bologna Airport) The Parmesan is so much more delicious. When I get home I'll find the best one.
Now my newly arrived husband and I will soon go to a restaurant nearby. Hope for
1) Good wine
2) Good food
3) Romance